HATE, My Life in the British Far Right by Matthew Collins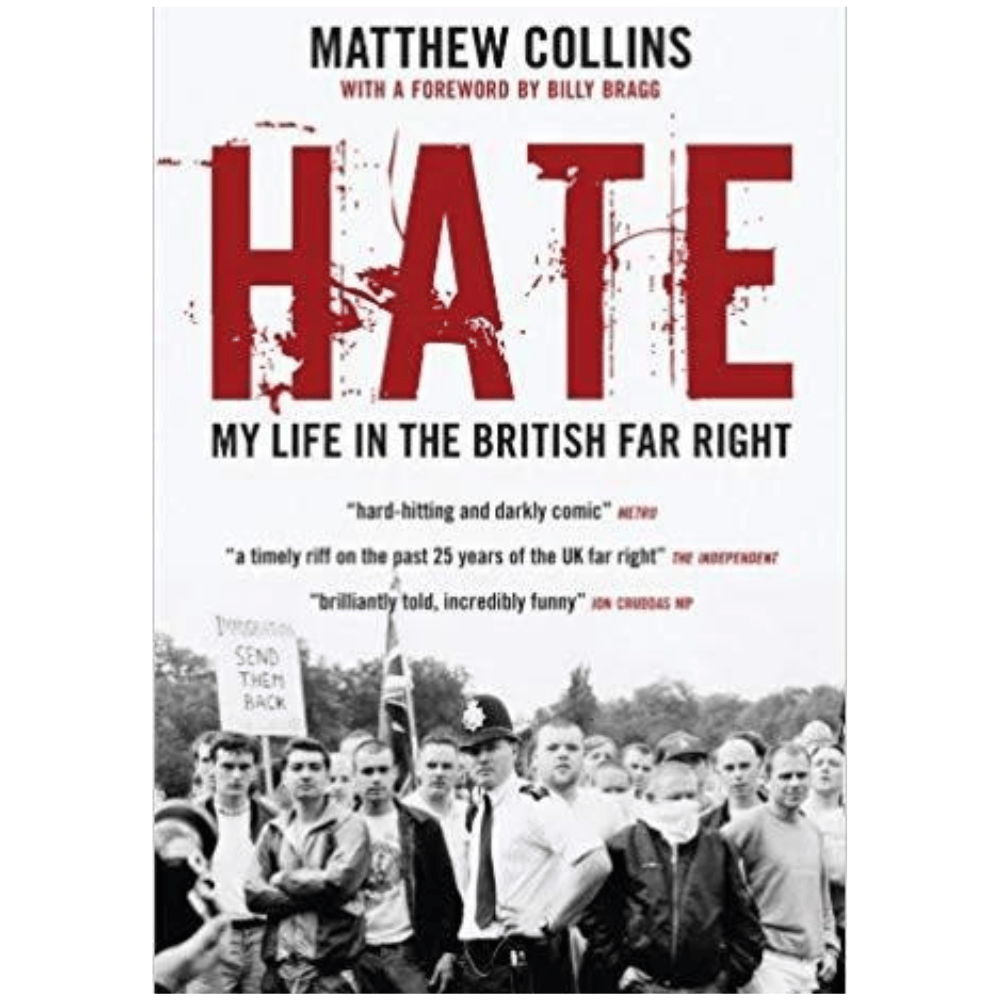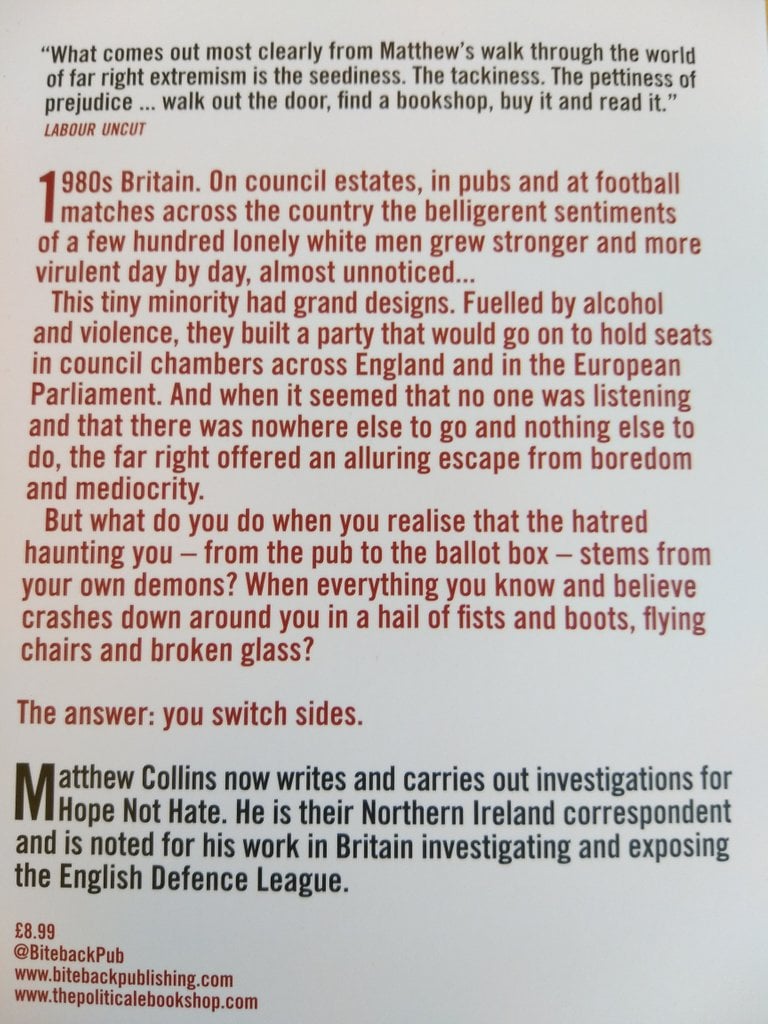 Our shop will closed for 2 weeks from 20th Dec and orders will not be filled.
Highly disturbing, this is the remarkable true story of one man's journey from the darkness of British fascism, and the price he had to pay. A kind of real-life This Is England reflecting the violence and intolerance of 1980's working class Britain.
By HOPE not hate's Head of Research, Matthew Collins, with foreword by Billy Bragg